Entrance to Canada !!
The baby gave me his cute smile. I'm in da train.
We got successfully on Amtrak, Cascade 500. In fact, I can't express "successfully." That's not suited for da reality. It is at 7:20 am that we must gather in front of Epler. The one guy, my friend, is late.
"What's he doing?" I spoke to the other punctual guy, Riku.
"Let's go earlier than he," he replied simply.
We've just arrived at the first-stop station, Vancouver, WA.
The late guy missed da buss for Union Station where we leave PDX for Vancouver, Canada. He gave me da call where we were and I replied to him we left already. Shortly, he got upset, but he was not seriously stupid. Now he's reading da book w/ his relief. I mean, he got that station by another bus.
Another funny thing happens. Riku forgot his passport we will need when we go across da country boarder. He also is not stupid, goes back home quickly and arrived there on time by taxi. At da same time, Koji was there. When they were there, I've just made check-in of Amtrak.
The other funny thing happens. The computer of the ticket office was down. Every passengers, who are gonna make check-in so far, can't receive da digit ticket. I felt it's once upon a time, the past or an old era. Riku said the American society is organized by the car, thus the train system is too late. That in Japan is quite advanced, I can say that.
I and Koji took seats whose back faces Seattle. In contrast, Riku faces directly there. There are three people next to our seat booth. When I start writing down this, one gentleman is unstoppable to chat w/ the other two persons, lady and gentleman. Now that all of them fall a sleep as well as us, except for me.
I can see da baby and Mom, directly. I'm not sure which sex this baby is: boy/girl. Yet Mom keeps looking after him (maybe boy in this diary). The car seven where we are becomes quiet. One sound I can hear is the baby's cute voice/cry. It's 9:49 am. Next stop is Kelso. I'll stop writing here.
I'm back on the hotel bed which is more comfortable than I expect.
We've just arrived at Seattle on time (almost). There are few shops where we can get smth to eat around da station.
"I'll go to that coffee shop over there," Riku, who is a perfect sleep guy in da train, said. Thus I and Koji went around there to find the convenient shop/fast food shop like MacDonald. It was too easy to find it. WE bought the bread and muffin and ate on da seat in da park which looks like Koshien in Kobe, Japan. Additionally, I noticed here was where Ichiro plays.
The bus driver to Vancouver, BC has a Japanese wife and can speak Jap a little. He said, the Sumo wrester Dejima hugged his son at Nagoya. He really enjoys hi job, the driver. He gave us some funny jokes any time. He keeps his smile to us. This bus was not crowded w/ passengers. In contrast to Amtrak, I can take two seats. Make sense? I can use my sitting seat and next one. I took a nap till I take the interview in the boarder. The shape of rail on which da bus ran is completely different from in Japan. I mean it's easier to take a nap here than in Japan. Whole highways are very complicated and curved well. It was at 5:10 pm that we got off da bus and finished da change of money into Canada dollars.
We are thinking how we get to da hotel. As we can see skytrain, we got it on to Burrard st, three next stop from Main sta. The fare costs $2.25- which allows us to get on/off every time during 90 minutes. The ticket is like that of Japan Rail. All we have to do when getting on is put in da ticket. This system is more useful/advanced than that of Portland. For we can ride both train and bus w/ one ticket. Besides tickets da skytrain runs underground like Tokyo Metro. It reminds me of that. Finally, we made successfully cheki-in. The view from our room #1509 is excellent.
The most surprising in Vancouver is the number of Asian people. Whenever we walk each atreet/Avenue, we can see them. That is more than in Portalnd. In addition to people, the number of Asian restaurant is more. We ate Japanese Food in downtown and drank Kirin. Why could I drink? The reason is over 19-year-old guys is allowede to drink in public. Here is da Heaven. I'm 20 now. Actually, I'll be 21, 28th June. Thus Portland will be Heaven too. As I said, Asian restaurant is economically part of Vancouver. I mean the economy will be dead w/out them.
Another surprising is the number of high buildings/hotels. As soon as we arrive here, we can notice here is bigger than Portland. For there are lots of high-story buildings. Most of them are as high as that in Shinjuku/ Roggongi.
After dinner I bought da swimming pants at Nike store along Robson st caz da hotel has a pool. I went to Karaoke box where da shop assistant at Kitto told us. We got there, sang songs and had fun.
Now it's 2:04 am. I'll go to bed. I hope we had fun tmrrw.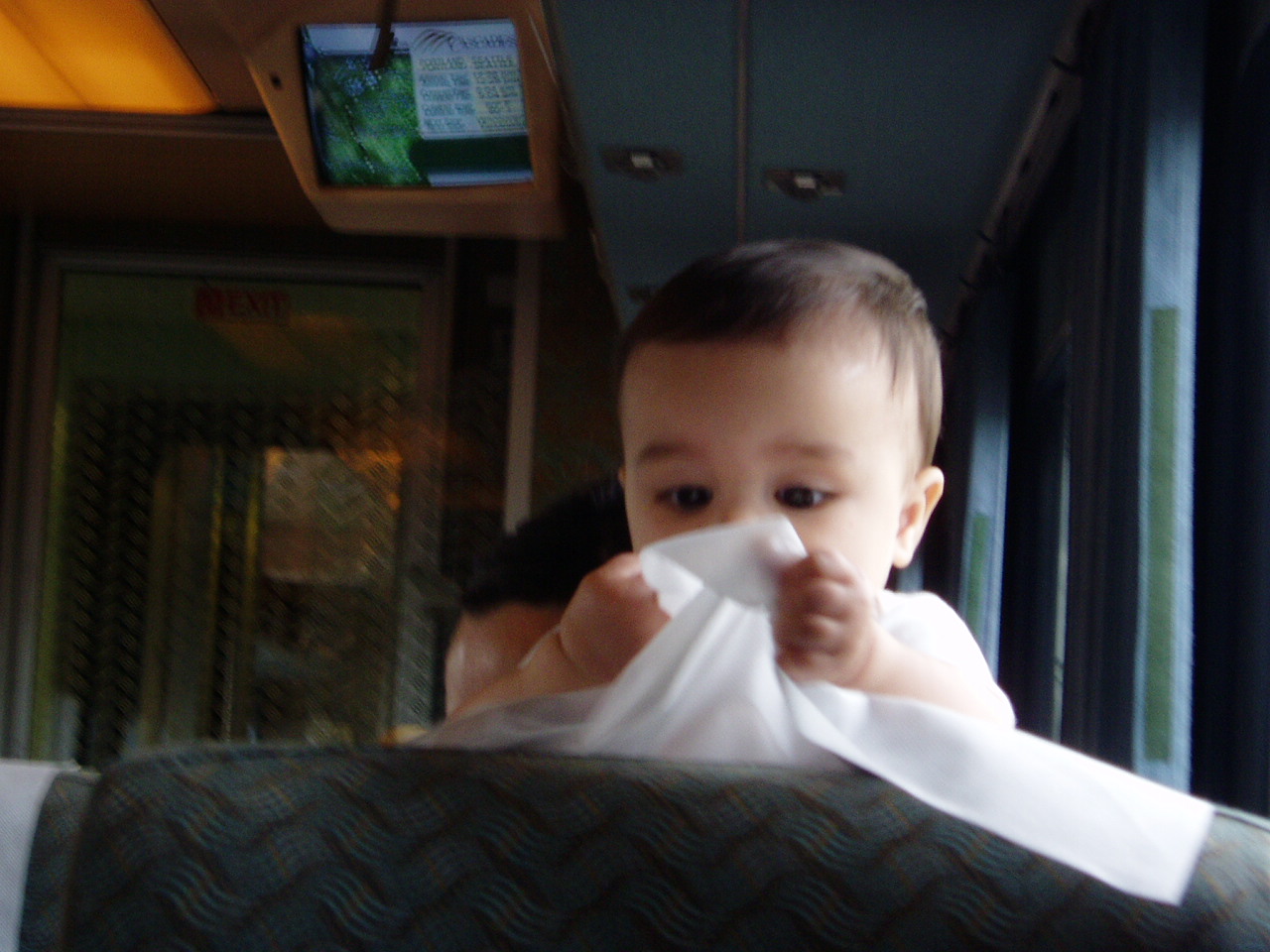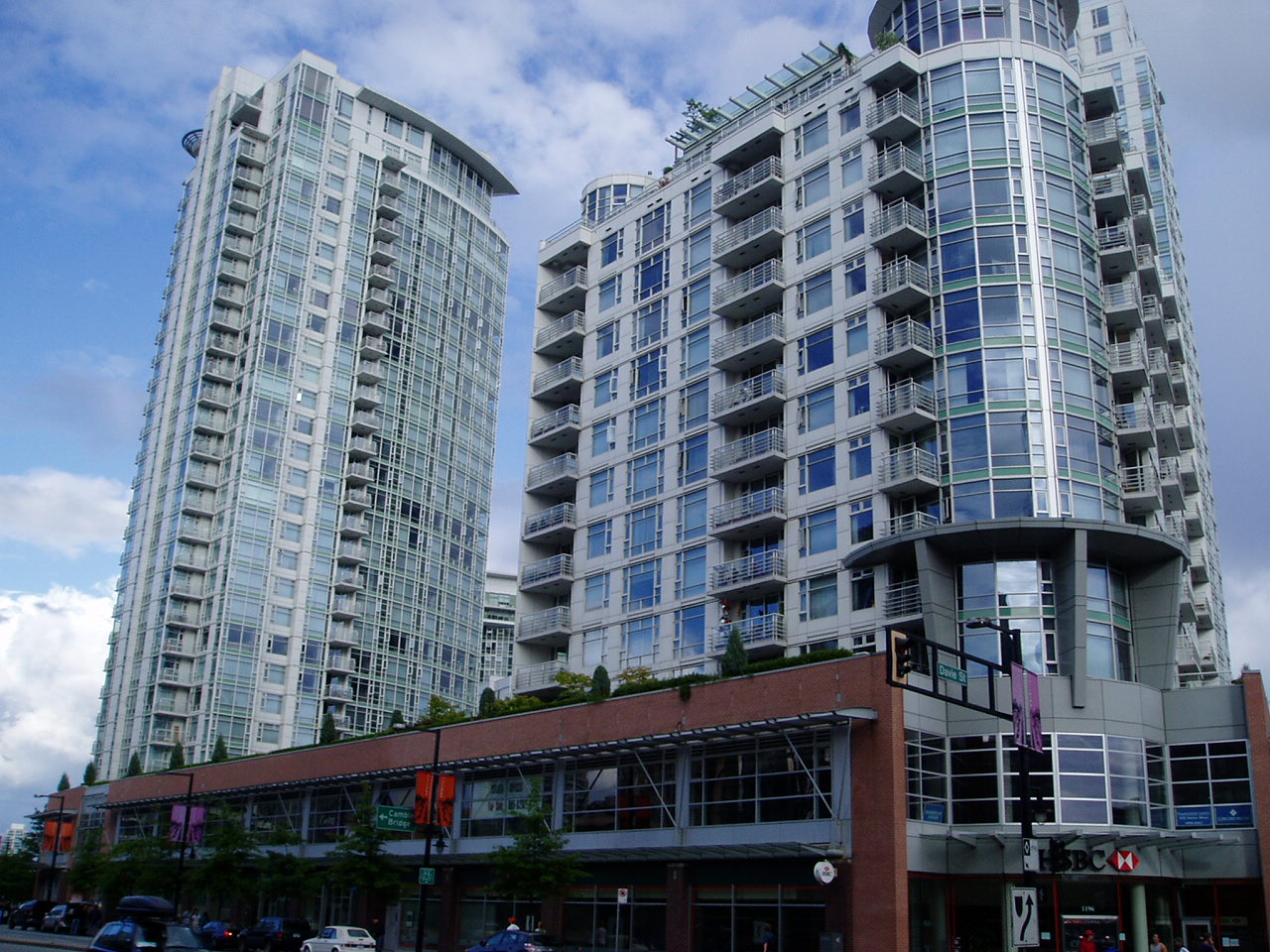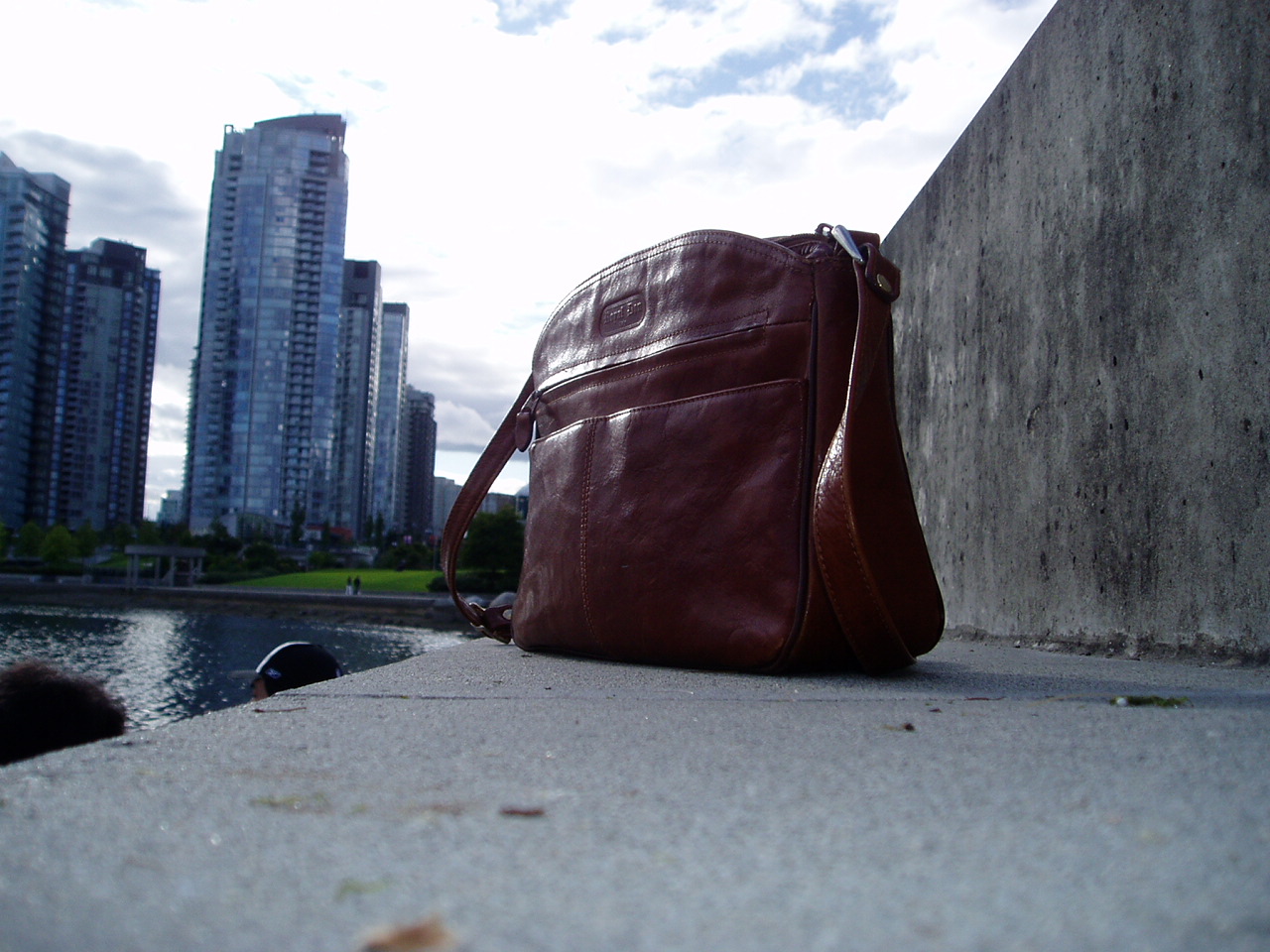 by tkpsu | 2005-06-11 08:35 | @Vancouver June '05