Canada Beauty !!
I got up at 11:30 am and had breakfast, a banana, bread and yogurt. The other two guys were sleeping still. It is at 1:00 pm that we left da room after taking shower/changing clothes. Before da third day begins I w/drew $60- from Wells Fargo (checking account) at Robson st across Burrard Ave. It was da first tie for me to walk along Robson st. on business day in Vancouver. However, I found few businesspersons w/ suits. Caz of da crowded st today I noticed that those who are on Robson/downtown are almost tourists.
My first option was rent a bicycle. As da fare is $30-/person all day, Riku said "how's rent a car going?" Actually, I'm confused, that is, disagreed w/ him. For I'm not sure how much it costs and if we rent it, even. I gave it up. We rented a car at National near Stanley Park. The fare will be $ 30/person for 24 hours.
First of all, we drove to North Vancouver thr Stanley Park & Lions Gate Bridge. Once we went to da entrance of Grouse Mountain where I wanna visit on da forth day. Unfortunately, da expensive gondola fare stopped us to da top of it. I charged my mind into drive along da coast. Amldeside Park was impressive, where I took some pictures. We kept driving, aiming at more beautiful views.
Approximately half an hour drive led me to Wycliffe Park (I forgot da accurate name). I felt really da nature. I'm never tired of it. Thus I'm never tired of taking pictures. This park has a small beach and an island-size rock. I and Koji tried to climb it up. I can't express my feeling when I stood on da top. After da beautiful place we drove back to downtown. We visited University of British Columbia and Nitobe Memorial Garden. This reminds me of Japanese atmosphere. I was so high, at the same time, and calm. I forgot da time. Time was stopped. If we are UBC student, the fare will be free. This garden, actually, surprised us. Even Portland didn't remind me Japan at all.
Although I ate hot dog at this park, I got hungry. Thus I asked them "r u guys hungry?" "Yeah!" I heard da nice reply w/ no moment. It is around 7:00 pm. We wanted to eat Korean BBQ, pretty like Japanese Yakiniku. As I have no idea, I had to ask somebody where it is. Riku said da officer of Hyatt hotel located near here would answer to us. Riku drove me and Koji to there. We asked da lady whose parents are Japanese as long as she told me, fortunately. Therefore she answered quickly, "Soul House Royal Korean Restaurant is da best. Most Japanese tourists said 'nice!'" Gocha♪ She was kind enough to mark there on the map.
It was at 7:30 pm that we parked da car near da restaurant. It is located on West Broadway. Fortunately, it was not crowded. Although we were quite hungry, we were thinking/wondering for a while in order to make successfully our stomach stuffed. I ordered premier beef da shop assistant recommended. I ate bibimbup and three kinds of beefs. I got quickly stuffed for 40 minutes.
Next what to wanna do is just play ten pins balling and billiard. Before that I went to da Sunset Beach near downtown. The sky is complete orange. I'll never forget this place. Certainly, I took pictures there, lol. After orange sky, as we r not sure where da array is, we asked da front desk of our hotel. This is located on West 70th Ave., while Korean Restaurant ia on 9th Ave, Broadway. I mean, it is pretty far from our hotel. That was no problem 'caz we have a car. Though we got lost a little bit, we arrived successfully at there. I played three games of balling (one; warming up, last two; bet games). In game 2 I fell 119 pins, getting tied up w/ Riku. That's Koji lost da game. In the final match I was non-stoppable. Seven of tem frames were more than spare; three straight & four straight. I got totally 156 pins and beat'em.
After that I played billiard at da room next to balling for an hour till 0:00am. I lost this game, but I was pretty satisfied w/ the third day. Additionally, I gained my own bed by myself tonite. I don't have to share on bed w/ two people. It was at 5:00 am that I fell a sleep after long-time chatting.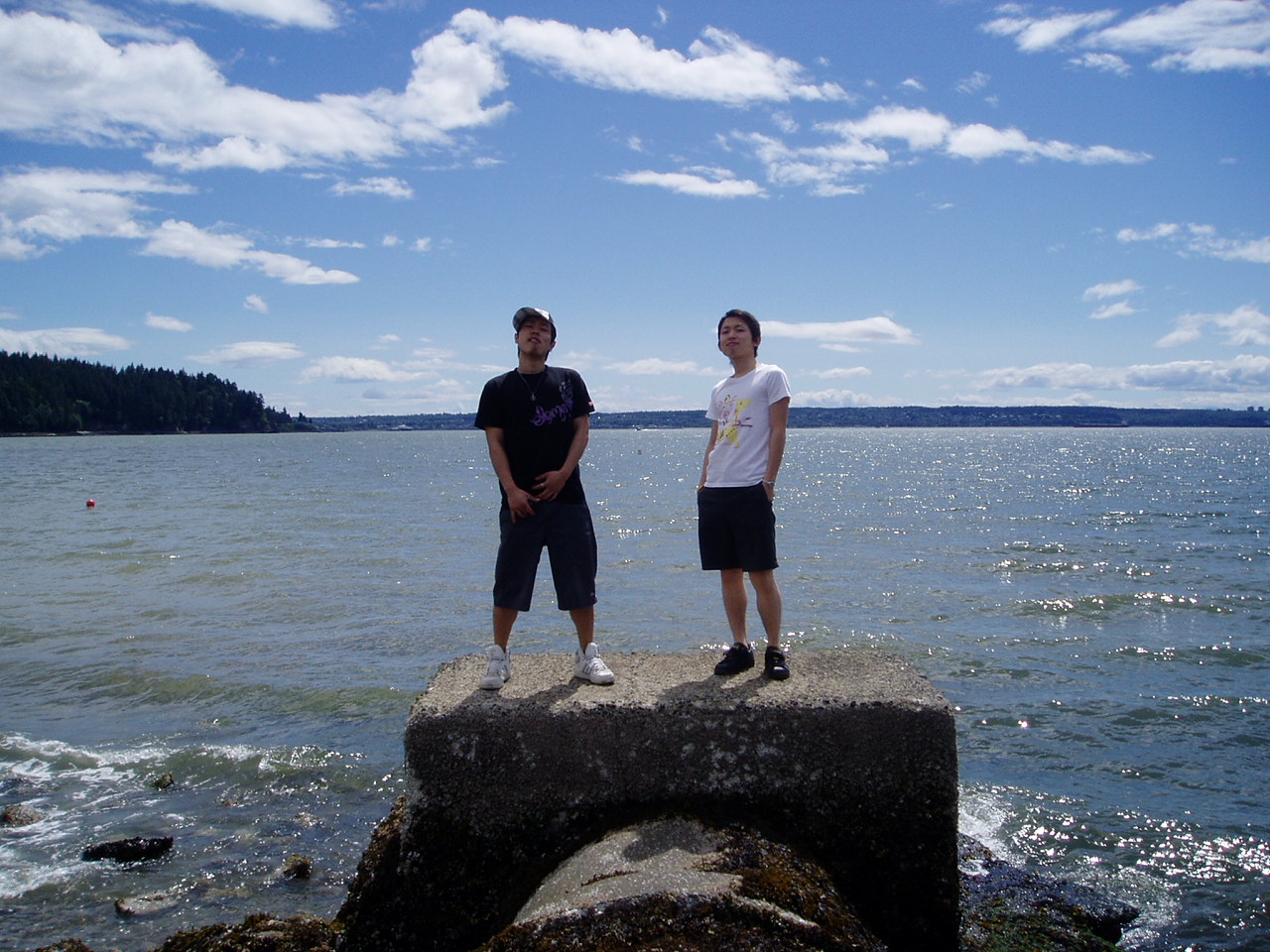 海の向こうはJPNです。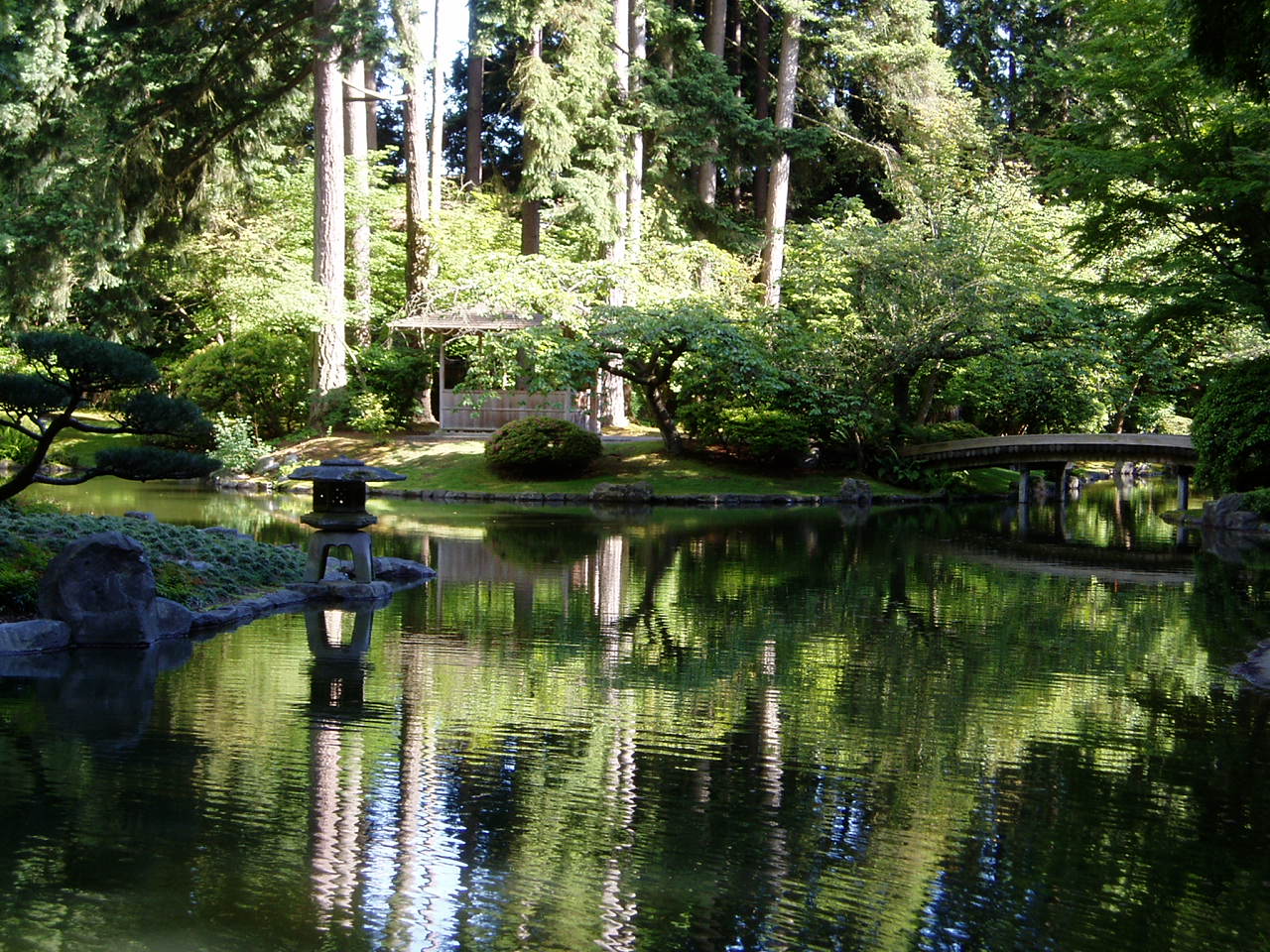 『和の心 水の向こう 天高く』川柳作ってみた。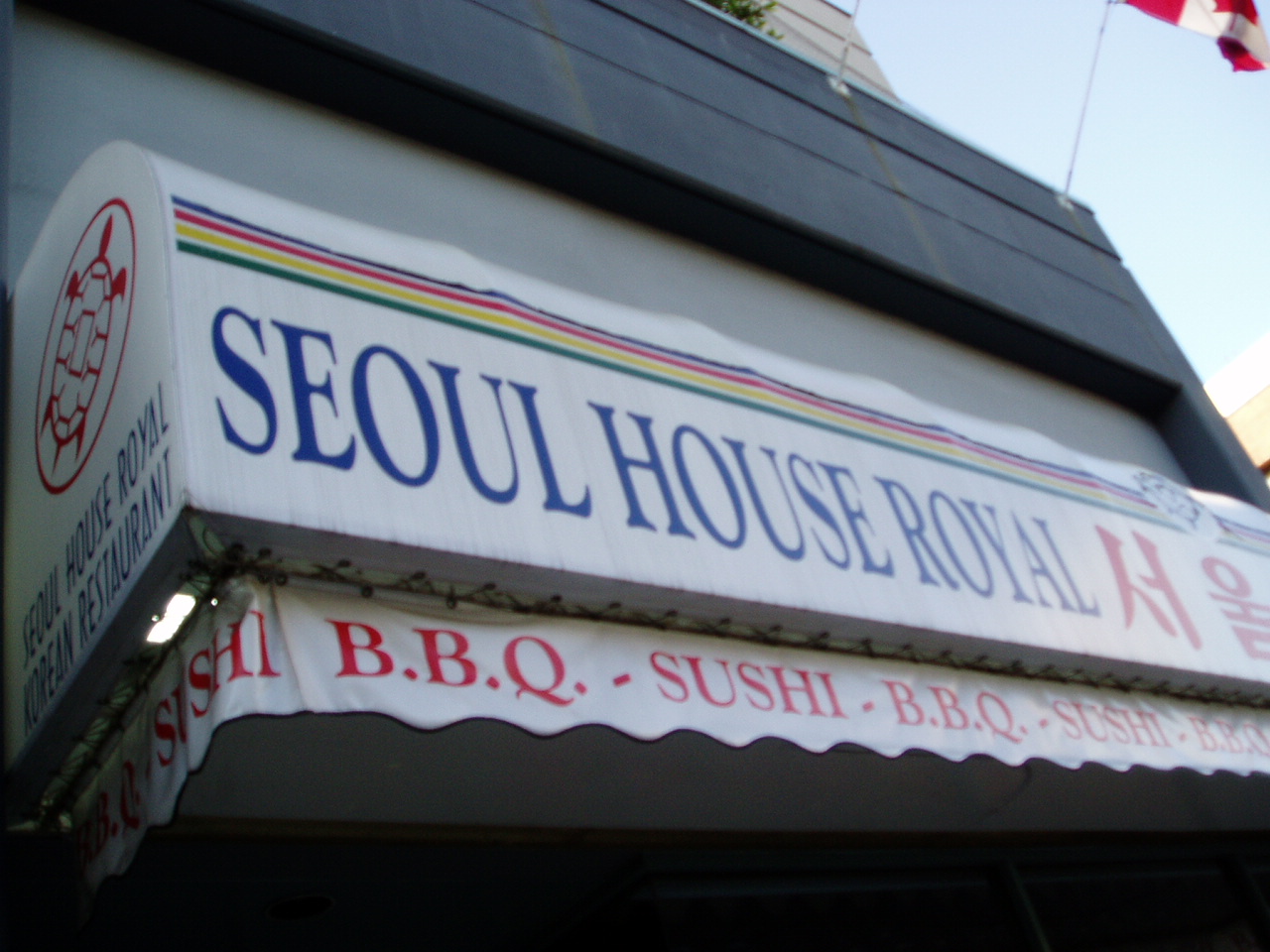 ここの焼肉はヤバイ!!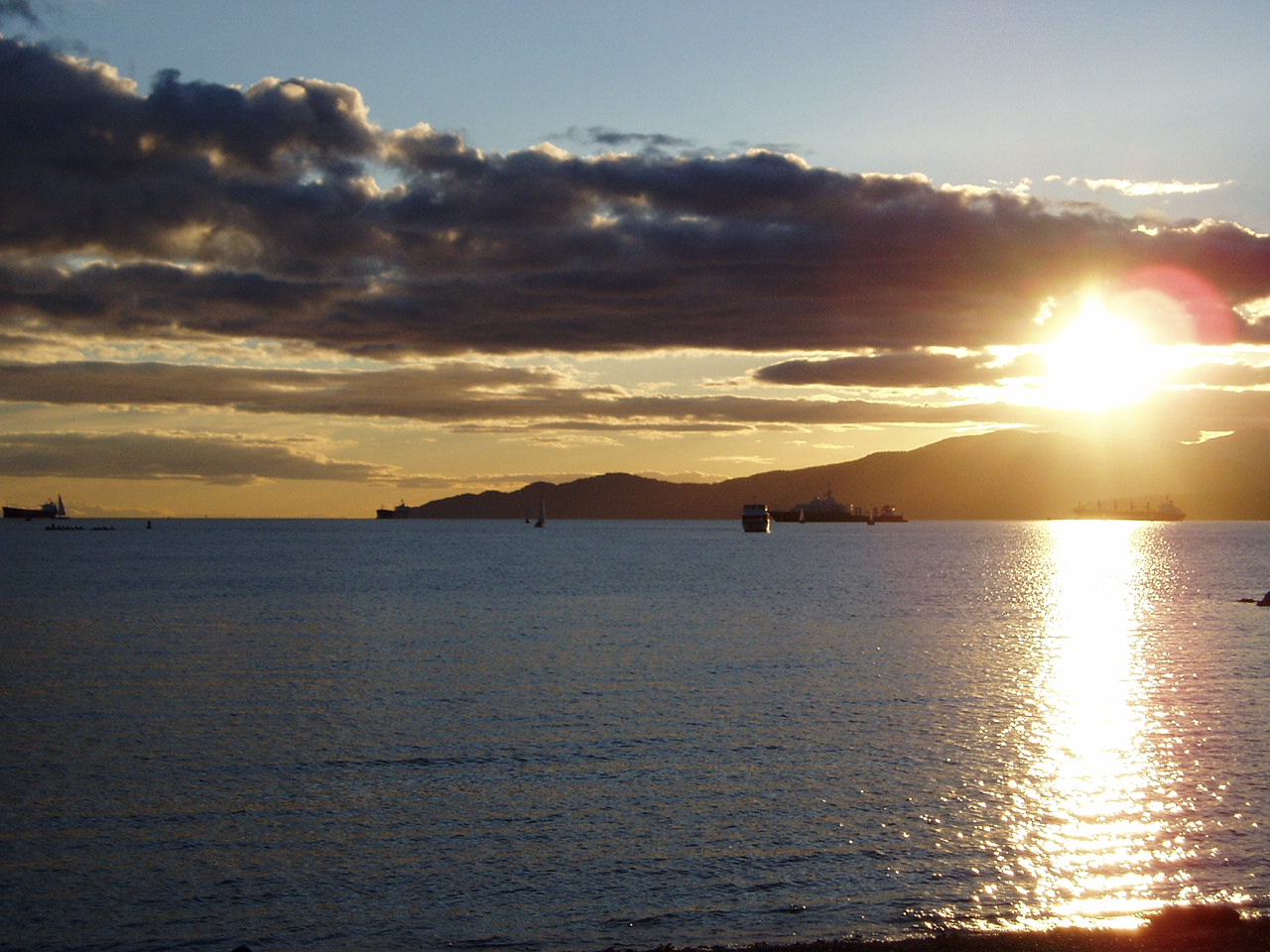 Sunset Beachにて。綺麗です。
  by tkpsu | 2005-06-13 18:37 | @Vancouver June '05