In the Car.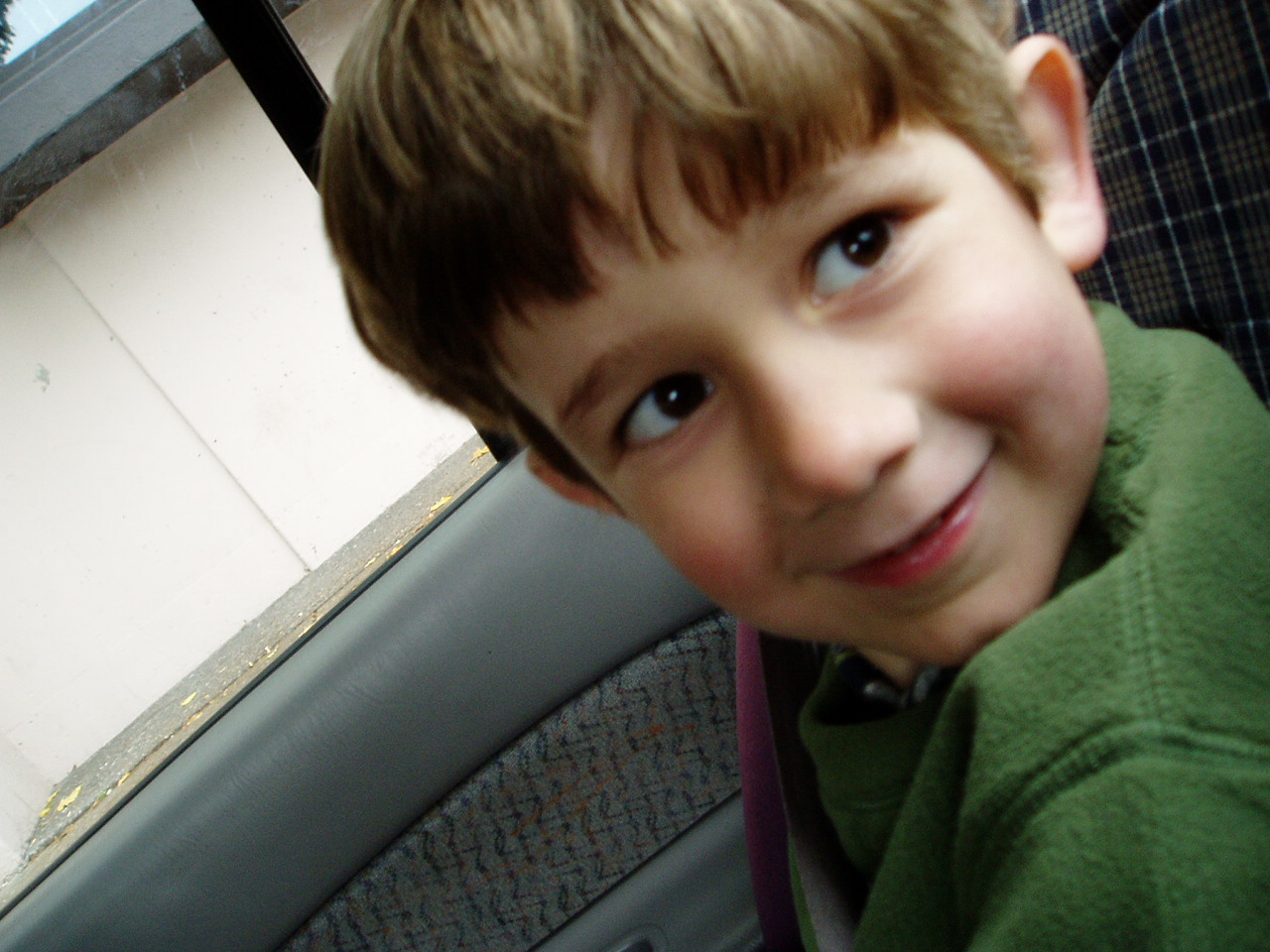 I got up at 8am morning, successfully, I went to bet at 2:30am, though. We met in front of Ondine, one of the on-campus dorm, to go to the Verboort Sausage Festival. Fortunately, Dr. Wollner and Dr. Kominz, teaching at PSU, drove us to there as well as Glen. 12 of us joined it.
Only surprised me is Glend's kid, Liam, who sits on the child seat on backward. When we met him for the firs time, he was very ashamed and didn't wanna say anything by himself. Sounds cute, hun? Actually, looks pretty cute. Fortunately, I sat next to him in a Glen's car. We are playing with toy, like so-called Lego, making us much closer while driving.
Liam, 5, wanted to play w/ me even after getting off. He would never feel shame to us. We ate lots of sausages indoor, where was the most comfortable place for the cold and heavy rain outside. I ate five, while Liam did 3 even thinking of his age. Keita, one of the TNP students, broke the record of 14 last year by eating 16 sausages.
I got on the same car as I did. I kept playing w/ him. He really loves Star Wars, I think, more than me. I sang a theme song of Darthvader w/ swinging some pieces of Lego. Finally, he remembers it and tries to remember my name, I said once while eating sausages though. I wanna see him again before my departure. Thank you, Liam.
  by tkpsu | 2005-11-05 22:40 | @Portland